Get Set for Success
This is it! You've decided it's time to hire!
The time and effort you spend during the hiring process is an investment in the future of your business. It's important to create a hiring process that will work for you. It'll help you find and get more qualified youth candidates, and hire and keep the best.
An Opportunity to Stay Up-To-Date
If you plan on hiring, take advantage of this time to review your existing policies and procedures. Look to see if there are simple, low-cost ways that you can make your organization more appealing to youth.
Also, take this time to look for and remove any biases from your recruitment processes. You don't want to risk losing great candidates by not being inclusive to the youth you interview.
Do you have documented standards for hiring?
Is your application process simple and easy?
Do you use common, clear language throughout the process?
Did you share your recruitment and assessment process with each candidate?
Is your screening process based on the job description?
Do the people involved in the screening process know how to avoid bias?
Could you include younger employees on the interview panel?
To assess biases within your organization, use the Eliminating Bias Worksheet provided in the Diversify section of the Resources tab.
Youth Hiring Resources
Take the time to look for resources and programs that can help you find and employ youth. There are federal, provincial, regional, and sector resources and programs that may help.
Federal Youth Employment Resources
Check the Government of Canada's website for current youth employment programs, grants and contributions. One such program is Canada Summer Jobs.
Canada Summer Jobs provides funding to help employers create summer job opportunities for students. Funding is available to not-for-profit organizations, public-sector employers, and small businesses with 50 or fewer employees.
Provincial Youth Employment Resources
The Government of Nova Scotia, Department of Labour and Advanced Education provides several options for employers looking to hire youth.
Further information about these resources can be found in the Tools section of this page.

Look to Your Sector Councils
Many sector associations and councils can provide support in promoting and attracting young recruits. They do significant work in making youth aware of the sector and requirements, and are likely to have partnerships with educational institutions at all levels.
Many regional organizations offer economic development and small business grants in support of various local initiatives. While these programs may not be for hiring directly, you are in a better position to hire when you achieve business growth.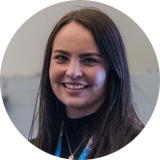 Alex Henderson
Canada Games Centre Society
"The Co-op Education incentive plays a huge role I think in terms of gaining real-life experience instead of just taking classroom knowledge. I get to put my classroom knowledge into play and see how different departments work, different jobs are taken forward and gain that real-life experience."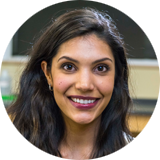 Amanda Mullen
AGADA Biosciences Inc.
"I use the university Co-op programs to help find and hire youth. The students do a great job, and we're able to take advantage of the funding programs, like the NSERC and the Strategic Co-operative Education Incentive program. The government websites are useful, they always have whatever programs are running, like funding available for students. The university websites are also great."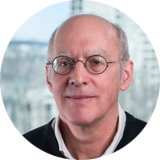 Brian Aird
Entrepreneurs with Disabilities Network
"Often students aren't attracted to a not-for-profit. It's a bit of a challenge to attract excellent quality students to a very small organization. We require a lot of resources when we're seeking a new student or a new person to work here. Being a small organization, we have limited resources. We have an excellent network. Our resources are our partners, the universities, and community partners who have had other co-op students in the provincial government as well. They're a very, very strong resource for us."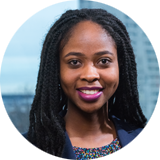 Karen Mutyabule
Entrepreneurs with Disabilities Network
"The Co-op experience gives you a real-life taste of what you learn in the classroom. So, as opposed to having the theory, you have a place where you can put into practice whatever you're learning in the classroom and get really plugged into what you're gonna potentially be doing in the future."
Tips for Successful Interviews
After reaching out to youth through job boards, social media, and your networks, you'll begin to interview and choose candidates. If your recruitment efforts are bias-free, you increase your chances of finding some great candidates. You may want to consider bringing in a current younger worker to help conduct the interview.
When arranging the interview, let the candidate know:
What the interview process will be
Who will be interviewing them
Whether to bring anything with them
Where they will be going, along with details about parking and building access if required
Youth don't come with a lot of experience, so look for the transferrable skills and attitudes that will help them succeed in the role.
Ask questions that allow youth to shine. This includes asking questions that let them:
Demonstrate work they've done at school, as volunteers, or on teams
Explain how they responded to a difficult situation
Identify their interests
Describe how they prefer to receive feedback
Describe their ideal workplace and day
Define what they want to accomplish with the job
Get Off to a Great Start
Give some thought to "onboarding:" the things you do to welcome and orient your new employee. Top employers have seen the benefit of engaging onboarding in retention, engagement, employee performance and even improved brand image.
Before the First Day
Depending on the size of your organization, you may want to:
Make sure that you've prepared any staff who are responsible for onboarding and training, laying out your expectations.
Create an orientation guidebook.
Send a reminder email to the hiring and training managers. Outline what should be covered in the orientation.
Let other staff know that a new employee is starting.
Make sure work materials such as uniforms, safety equipment, IT, and software are ready for the first day.
Send an email to the new hire to outline basic information that will make their first day more comfortable like start time, who will greet them, location (if different from the interview site), parking information, whether there is a kitchen and fridge or local restaurants, and dress code.

On the First Day
Walk through the work facilities. Show them their work station or site, common areas, safety equipment, break and washroom facilities, office supplies, and anything else that is important for their work.
Have managers introduce themselves on the first day.
Introduce the new hire to their coach and peers. Ideally partner them with one peer who can help answer any questions.
If you are orienting several people, consider creating competitive and team-building games; like a scavenger hunt to discover more about the company.
Share team and individual goals, priorities, and success criteria with them.
Review important policies with them: HR information, workplace safety and security, breaks and lunch hours, use of personal cell phones and iPods, and social media.
Streamline and limit any administrative work.
Provide preliminary training for the job and review the training plan with them.
Provide them with a copy of the orientation guidebook.
Provide a safe mechanism for new hires to ask questions without being put on the spot.
It will take youth a while to feel comfortable, so plan on having regular check points with them for the first while.